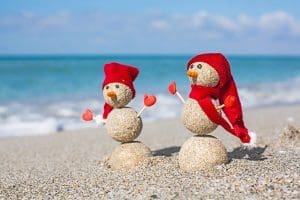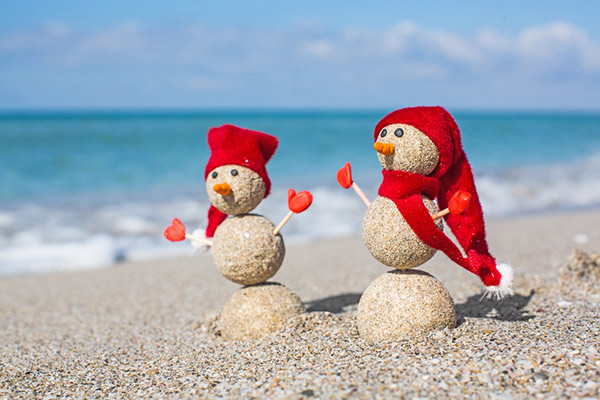 In the festive season in Australia, December brings an abundance of celebration occasions, presenting lots of opportunities to catch up with friends and family.
Last month, we gave you plenty of reasons to celebrate. Now that December is on our doorstep, let's take a closer look at some ideas for the festive season. These December festive season dates are worth noting.
1
Summer begins
The first day of summer in Australia could be marked with a trip outdoors to a local park for a walk, picnic or barbeque. Sunlight boosts the body's vitamin D supplies and helps the immune system while releasing feel-good endorphins.
7
First day of Hanukkah
Lasting eight days until December 14, Hanukkah is an important celebration in the Jewish calendar. As with many Jewish observances, the celebration begins on the night before at sunset. To mark the occasion, ask your residents if they would like to light a Monaro or hanukiah, a type of candelabrum, for the duration. Electric versions can be used in places where open flame is not permitted.
21
Solstice
The longest day of the year in the southern hemisphere is another great excuse to get outdoors. Make the most of the bright mornings or the late evening sun with a nature walk or twilight stroll.
23
Mawlid al-Nabi
In 2015, Mawlid al-Nabi will be celebrated twice. The day celebrates the Prophet Muhammad's life through prayers with communal meals or outdoor celebrations. Beginning on the sunset of the previous day, the date of Mawlid al-Nabi varies from country to country depending on official sightings of the moon. It changes dates each year because it is celebrated according to the lunar Islamic calendar.
24
Christmas Eve
Many Europeans celebrate Christmas the night before – giving gifts and hosting great feats for family and friends on Christmas Eve. Do any of your friends or family celebrate this way? You could ask them to share their memories or even create some traditions of your own.
25
Christmas Day
Widely celebrated throughout the festive season in Australia, Christmas traditionally celebrates the birth of Christ for the Christian faiths. But today it is synonymous with family, friends and being thankful. A good meal and a thoughtful gift can make this a special day. A Kriskringle gift organised in the lead up to Christmas and shared on the day could be a nice idea for your residents and staff. Secret Santa Organizer is a free online Kriskringle generator that might be handy.
31 New Year's Eve
As one year comes to an end and a new one begins, it's a good time to mark achievements and set ambitions for the year ahead. You could start by sharing your highlights from the year and your own New Year resolutions.