Providing a supported pathway to train in early childhood education and meeting the workforce needs of the sector.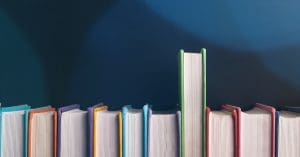 Selmar is excited to announce a new partnership with the Victorian Government's Head Start program, providing an early pathway for secondary school students who want to work in early childhood education.
Supported by our dedicated training team, learners will receive a high-quality education to help them gain a Certification III Early Childhood Education and Care qualification.
In the first year, school-based trainees will spend one to two days per week in paid employment, increasing to three to four days in their final year. This traineeship model allows them to complete their secondary school education (VCAL or VCE) alongside on-the-job training, delivering up to 1,700 apprenticeships and traineeships by 30 June 2022.
Selmar is committed to supporting young people in becoming future-ready and continue to build a high quality, talented workforce.
"We are excited to be able to provide future-ready, care and compassionate skills to young career makers aspiring to become the next leaders in a such a vital sector."

– Jo Asquith, Catalyst Education CEO
Click here to read the full announcement.