Study anywhere, anytime through our online portal!
Available for select courses, our blended delivery mode is designed for students who would like to study on their own time via our interactive online learning portal with dedicated trainer support. This means you can do away with paper-based learning and assessment resources and access all your course material online, anywhere, anytime.
Benefits of our blended model
The benefits of our blended model include:
Access your learning and assessment resources anywhere, anytime…your learning experience is in your hands!
Engage with your dedicated trainer in real time using online messaging and video calls, or stick with phone and email.
Access our support team who helps you with any issues or questions along the way.
Track your progress easily with visual reinforcement as you move through your learning journey.
Collaborate and share experiences with your peers using interactive, online discussion forums.
Access other online courses to continually develop your skills and professional development portfolio.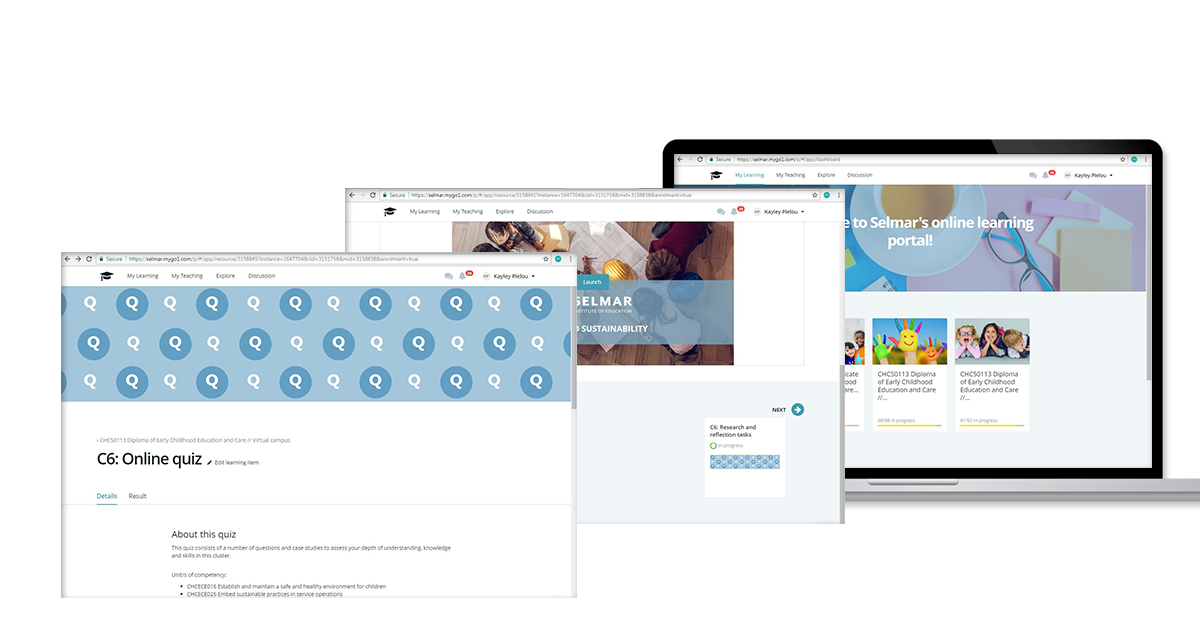 Ongoing support from start to finish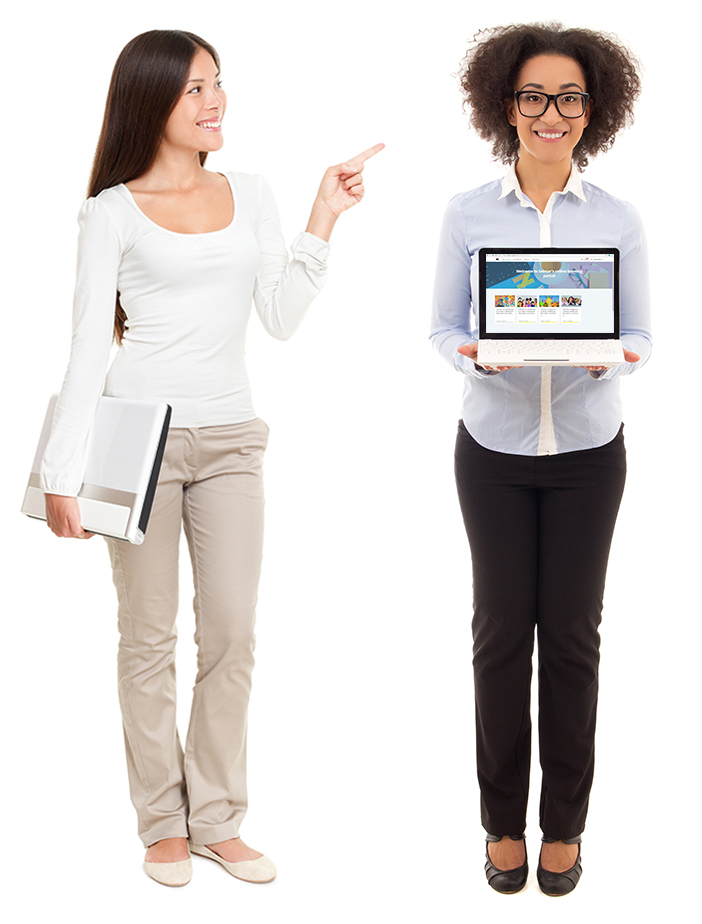 Study child care anywhere, anytime to suit your life commitments with dedicated trainer support.
Selmar's exciting virtual campus means you have the flexibility to start a rewarding career as well as balance you life commitments! We also provide ongoing dedicated support through our experienced, passionate team of trainers who will mark your assessments online, providing you with individualised feedback. Your trainers will also visit you on placement to provide support and guidance and complete your observations.
Practical placement
One of the benefits of studying with Selmar is our practical learning that will help you develop hands-on, real-life skills so you develop industry-ready confidence to succeed in the workplace!
Depending on the program a minimum amount of hours must be completed in an education and care service or aged care facility. For students not currently working in the industry, these hours are incorporated into our programs through practical placement. And, we even help you organise placement via our extensive industry network!
Courses on our virtual campus