Specialised workplace training to create a quality, engaged workforce.
Designed for those in health and direct care roles, our high-quality, workplace training is specialised to meet the growing demands and uphold quality standards which drive personalised care.
This course will provide individuals the skills and knowledge on how to follow procedures and recognise areas of responsibility around infection control in the workplace. Throughout the session, individuals will become equipped with the ability to identify the likelihood of infection hazards, take appropriate control measures, follow protocols, minimise contamination and gain further understanding about the importance of maintaining contaminated zones.  
Interactive, online learning and hands-on workshop

Our blended-model program provides all the benefits of online learning so learners can study anywhere, anytime. Hands-on workshops are delivered by passionate, industry-experienced trainers to ensure your staff are equipped with the skills they need to provide a quality service.
Course code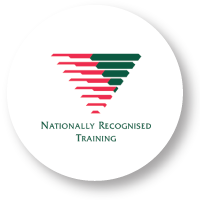 HLTINF001
Delivery mode
Blended
(online and face-to-face)
Course duration
Total: 9 hours
Online pre-learning: Approx 6 hours
Face-to-face workshop: 3 hours
Nationally recognised
Yes
Corporate rates
Group Rate $1,600 (groups of 8-16)
Get in touch to make a booking!
Complete the form below and one of our friendly team will be in touch as soon as possible. Can't wait? Call 1300 223 040
Course units
HLTINF001 Comply with infection prevention and control policies and procedures
Core topics
The topics covered in this course include:
Infection control: An overview
Identifying and assessing infection risks
Infection control precautions (standard and transmission-based)
Outbreaks (defining, identifying and controlling).
Course entry
Learners must be employed in health and direct care roles to commence this short course. 
The program is designed for people working in various care and support roles in the community services industry (particularly aged care, home and community care and disability services) to ensure they are meeting the high standards of care necessary to their service.

Outcomes
The units covered provide credit towards a range of qualifications in the CHC Community Services Training Package or HLT Health Training Package at Certificate IV and Diploma level.