Be prepared to protect your communities against COVID-19
The ongoing impacts of the COVID-19 pandemic highlights the necessity to be prepared to protect against highly-infectious diseases like the coronavirus. We are proud to provide training on nationally accredited infection control skill sets in VIC to help combat the impact of COVID-19 in care settings and assist with the prevention and management of infection within our communities.
Designed for those in health and community sectors, our high-quality infection control training provides the skills to follow organisational infection prevention and control policies and procedures, including implementing standard and transmission-based precautions and responding to infection risks in the workplace.
High-quality infection control training delivered by sector specialists
✓ Training that makes a difference to your business and your community
✓ Flexible group training via our online portal and video face-to-face delivery
✓ Fee-free training available through the Victorian Government
Course code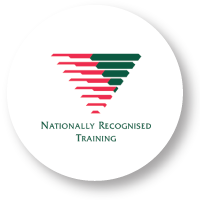 BSBSS00095
Course name:
Cross-Sector Infection Control Skill Set
Delivery mode
Blended (online study and interactive video workshop)
Course duration
Online and self-directed study: Approx 14 hours
Face-to-face workshop: 3 hours
Practical application and observations: 3 hours
Total: Approx 4 weeks
Nationally recognised
Yes
Government funding & fees (VIC)
Fee-free* training available through Victorian Government to eligible individuals
Get in touch to make a booking!
Complete the form below and one of our friendly team will be in touch as soon as possible. Can't wait? Call 1300 223 040
Course units
BSBWHS332X Apply infection prevention and control procedures to own work activities
Core topics
The topics covered in this course include:
An overview of infection control
Identifying and assessing infection risks
Infection control precautions (standard and transmission-based)
Outbreaks (defining, identifying and controlling).
Course entry
To commence this short course, learners must be employed in a customer facing role in the Health and Community Services sector.
To be eligible for fee-free* training from the Victorian Government, learners must not have completed any of the following Infection Control Skill Sets previously: 
HLTSS00065 Infection Control Skill Set (Retail)
HLTSS00066 Infection Control Skill Set (Food Handling)
HLTSS00067 Infection Control Skill Set (Transport and Logistics)
BSBSS00095 Cross-Sector Infection Control Skill Set
*This training is delivered with Victorian and Commonwealth Government Funding to eligible applicants.
Outcomes
Learners who complete this skill set will have the skills and knowledge required to undertake work activities in compliance with organisational procedures that prevent and control infection.