This skill set reflects the skills required to prevent, recognise and address food handling hazards in a health or community services workplace. The role includes supervising other people handling food to ensure it is safe for consumption and ensuring food handling practices adhere to the organisation's food safety program.
This skill set is for workers with existing experience or qualifications in community services or health sector food services roles seeking to broaden their skills to include supervising others to ensure that food handling is carried out correctly and safely.
This course is delivered over 6 hours in a face to face class and includes two post-course assessments. This course is delivered only for large groups.
The skill set consists of the following units of competency:
HLTFSE001 Follow basic food safety practices
HLTFSE005 Apply and monitor food safety requirements
HLTFSE007 Oversee the day-to-day implementation of food safety in the workplace.
Course Code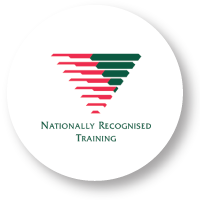 HLTSS00061
Delivery Mode
In-Service
Course Duration
6 hours
Qualification
Accredited Short Course
Nationally Recognised
Yes
Payment Methods
Payment Plans, Direct Debt, Debt/Credit Card, Cash